Services Pricing Guide.
Here are my services, loosely grouped in categories. Use price ranges as a guide for your project, not as absolutes. Discounts apply to service packages. There are related services that may not show up here; let's talk about those.
By the way – you're on this page because we had a conversation and I sent you here. This is not a public page, so I would appreciate it if you would not share this link with anyone else. Thank you for your kind consideration.
Campaign and Strategy Services
Successful engagements have road maps to guide them. A plan clearly spells out what's going to get done, by whom, and by when. It serves as a checklist to gauge the progress of your project, and helps make course corrections where necessary. It allows me to schedule my workload across all my clients, and keeps unexpected surprises and additional work at bay. Consequently, I recommend a strategic plan for engagements with more than a few moving parts.
Prospect Engagement Campaign
Plan, develop, and document a prospect engagement campaign. This forms the basis of the marketing direction. We create an outline of systems, processes, and tasks to acquire new prospects, clients, and members.
Billed at $110/hour
Client / Member Engagement Campaign
Plan, develop, and document a client / member engagement campaign. This is a plan of action to keep existing clients or members engaged in your company or organization. We create an outline of systems, processes, and tasks to accomplish this mission.
Billed at $110/hour
Copy Writing and SEO Services
Copywriting is likely the crux of our engagement. Once I understand your challenges, I will create copy that, first and foremost, engages your prospects, clients, or members with content that is important to them. Closely on the heels of that effort is that of Search Engine Optimization (SEO). Public content serves to educate and inform, and it must be tuned to make search engines believe in its relevancy to searches.
Home Page Content
Optimize and update site home page for search with compelling content that creates lead conversions.
Range: $1,500 – $3,000
Category Page Update
Optimize and update category pages such as "About", "Services", or "Subscribe" with SEO-tuned content.
Range: $500 – $1,000 Per Page
Product Page Update
Optimize and update SEO-tuned copy for each specific product or service.
Range: $50 – $100 Per Product/Service
Site Structure and Specialty Services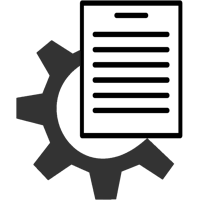 When I am copywriting, I am creating content that you can use in your web site pages, your blogs, your emails, and other communications. There are times when you might not have the vehicle to make that content accessible. I can create and host entire websites, including full sites, micro-sites, or landing pages. I can also set up and operate service platforms such as Mailchimp, Aweber, InfusionSoft, and others. And inside of your websites, I can further create integration with merchant providers such as PayPal, Square, Stripe, and others.
Create and Host Complete Site
Create a standard small business long-form, single page website including text, simple graphics, and customer-supplied images. Features Company Description section, Product/Service Descriptions, About section, Simple Contact Form, and Disclaimers. All content is SEO-enhanced copy.
$3,000 – $7,000 site development
$700 – $1,250 additional page
$67 – $135 bi-weekly hosting
Order Page / Shopping Cart Sequence
Create or update order pages to reduce abandon rates related to confusion or too many steps.
Range: $400 – $1,000
E-Commerce Integration
Integrate order entry pages using secure merchant account provider services.
Range: $1,000 – $3,000
Research and Reporting Services
Sometimes you just want to know what's up. You've got a website, you've been sending emails, blogging on your Facebook page, and engaging LinkedIn colleagues. Despite doing what seems like all the right stuff, you're not getting the return you need. I'll get under the hood of all your channels to see what's going on, and to make recommendations that I think will give you the biggest benefit.
Website Content Audit
Analyze website content to find gaps and opportunities for boosting search rankings and visitor conversions. Produce detailed report and recommendations for improvement.
Range: $1,250 – $3,000
Keyword Research
Research and identify top keyword opportunities for specific topics on a client website. Produce a detailed report for client.
Range: $500-$1500+
Key Message Copy Platform
Create a Master Messaging Roadmap to use in all marketing channels to develop consistent messaging and get top results.
Range: $3,000 – $4,000
Marketing Funnel Services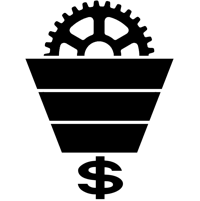 A leading strategy for creating a large client or member base is to first engage people with high-value material that you give away for free. In the process of giving these nuggets, you want to build your prospect list, so the call to action is to capture their name and email address. This is the least invasive capture, and many people are used to this process now. So the marketing funnel is a lead-generation system that gives you the ability to stay in touch to present more offers.
Landing / Squeeze Page
Create SEO-tuned landing page (squeeze page) for product/service-specific lead generation.
Range: $500 – $1,500
Landing Page Hosting
Acquire domain and host landing page.
Range: $67-$135 bi-weekly hosting
Lead Collection Integration
Integrate with customer's lead collection system (Mailchimp, Aweber, Infusionsoft, etc.)
Range: $250-$1,500
Prospect, Client, and Member Engagement Services
People are inundated with marketing emails, blog pop-ups, banner ads, popovers, and a dozen other gimmicks that they are sick of. You need a strategy that has prospects, clients, and members welcoming your every communication. An infrequent, to-the-point, high-value communiqué is what you need. Whether regular, like a newsletter, or ad-hoc, like an announcement, your best position is as a trusted advisor and even a friend.
Email Communications
Regular email engagement, usually 1 piece per week.
Range: $650 – $,1500 (block of 10)
Autoresponder Sequence
Prospect engagement series of emails
Range: $2,900-$3,300 (~7 emails)
Content Article
SEO-tuned article with helpful content, 1,200-2,500 words.
Range: $250 – $800
White Paper
Present an authoritative treatise on a particular topic, 15-20 pages.
Range: $3,500-$5,000
Case Study
Research and interview for a situation, create factual exposé, 5-10 pages.
Range: $1,250-$2,500
Blog Post
SEO-tuned topic-specific blog post, 250-1,000 words.
Range: $150 – $800
Newsletter Editorial
Position-related article, 500-800 words.
Range: $200 – $600