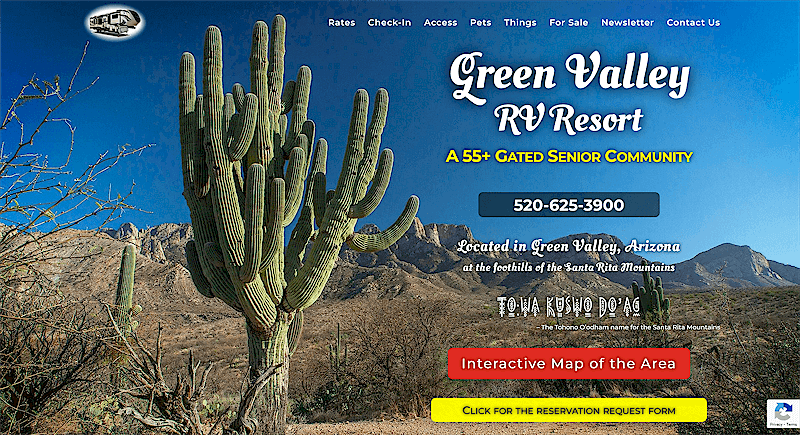 Green Valley RV Resort Sale Posting
The GVRV Resort Sales page is a great way to position your RV or Park Model for sale. The GVRV website is Search Engine Optimized (SEO), and has a high rank in Google searches. This means that your property will have a higher possibility of being seen by people searching the web.
There is a one-time setup charge of $20 for your listing to appear on that page, and it will stay there until you ask for it to be taken down. Once your listing is up, it will be crawled by the Google search bot within 24 hours, and have visibility across the web.
Please note that this is NOT a Google Ad or any other "push" kind of advertising; it is simply information that will be scanned by Google to make it easier for people to find your listing.
How Does This Work?
You can pay with a credit / debit card or cash; select the card or cash button to get the process started. If you're using a card, you'll be taken to PayPal where you can either use a credit / debit card or just log in to your PayPal account if you have one.
If you pay with cash or check, put payment in an envelope addressed to Randy King, Lot 36 and drop it into the in-resort mail slot by the mailboxes. Either way, you will be taken to a page where you will fill out your information and upload pictures.
We'll send you an email to tell you that your listing is up on the website.
Sitecraft by Portal608 Techworks, LLC